Ombré powder brows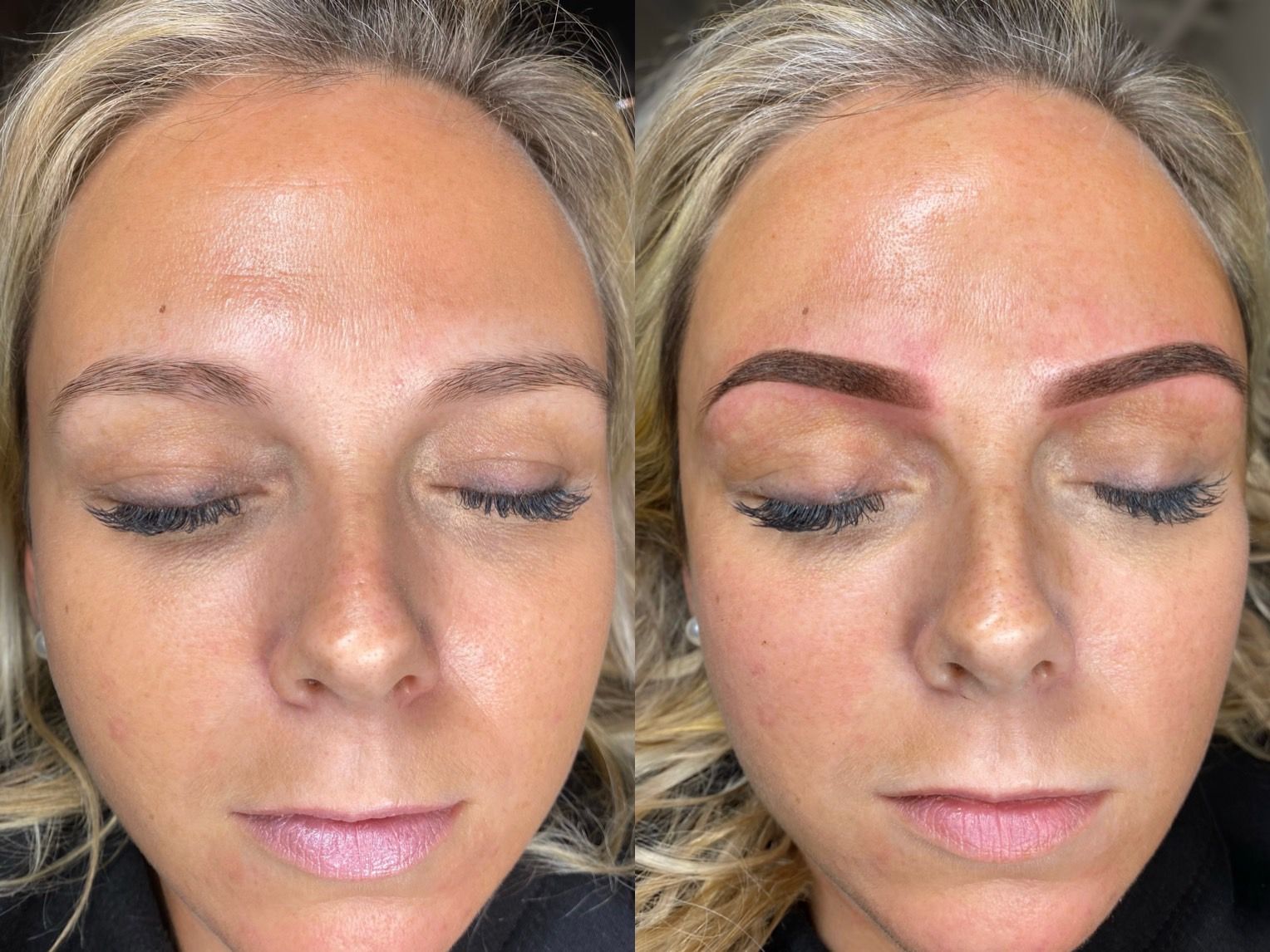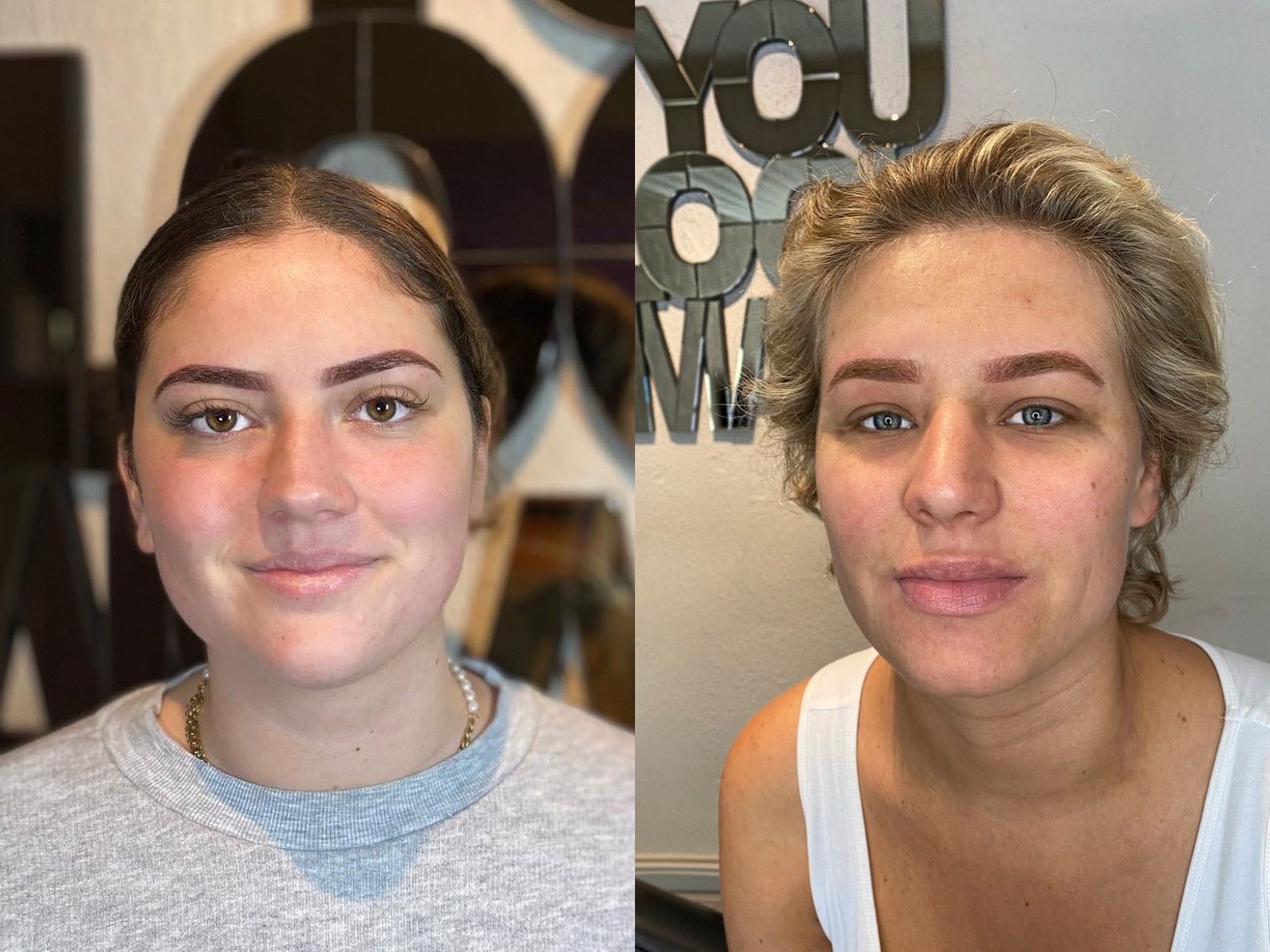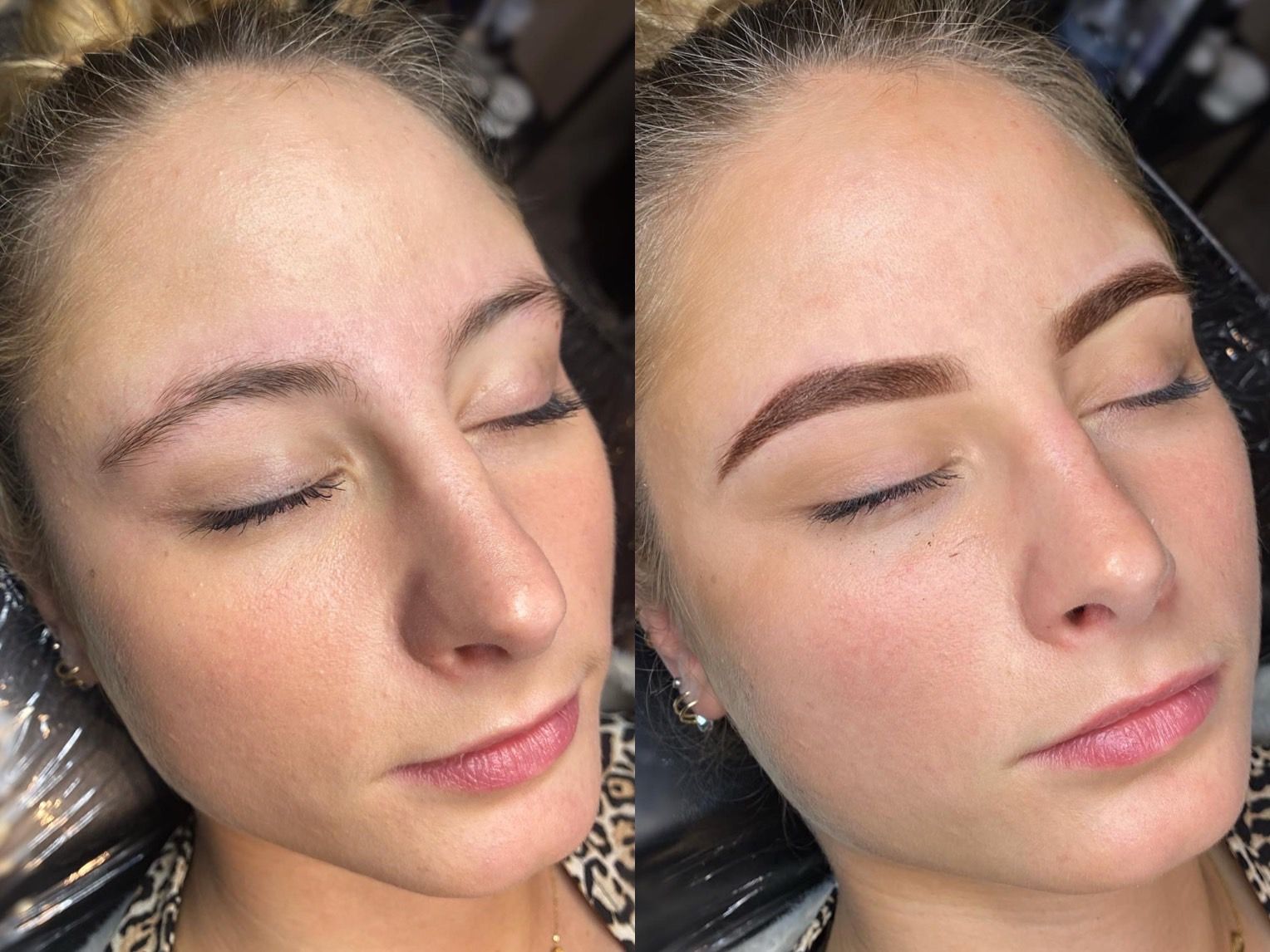 With the Ombré Powder Brows treatment, we color the eyebrows with a new semi- permanent make-up technique. This technique is applied with a PMU machine, with a very thin needle. In this way you create the natural "powder effect", which starts light at the root and gets darker towards the end. This treatment is suitable for all skin types, unlike the microblading (hair strokes) technique. The brows will remain visible for 2-3 years, after that you'll need a touch-up treatment.
The treatment, step by step
We start with the intake interview and decide together which colour and shape suits your face. The treatment takes an average of 1.5 to 2 hours.

After we disinfect, we start with the pre-drawing of your future eyebrows. We pay a lot of attention to this, so you could get an image of the end result. There is still time to discuss any adjustments. When we're both 100% satisfied with the sketch, we start with the semi-permanent make-up.

The road to the perfect eyebrows has started!

Immediately after the treatment, the eyebrows look a bit more dark. The color decreases up to 60%, cause the skin has to heal.

The color may change over the next 3 weeks, although it seems that they healed already.

After a minimum of 6 weeks we will see each other again for a touch-up. During this treatment we look at the result together and fix the colour & shape with another layer of semi-permanent make-up.
Suitable for:
Any kind of skin types.

Camouflage of bald spots/scars.

Persons with an allergy for cosmetic products.

Persons who have alopecia or had to go through chemotherapy.
The treatment is completely FREE for these people (Pay with a smile!)
Not suitable for:
Diabetes patients, unless you have a medical certificate from your doctor.

HIV patiënts.

When you're pregnant.

Persons who have been taking blood thinners for a long time.

Persons who have a cardiovascular disease.
Before & aftercare:
Do not take any alcohol or blood thinners (aspirin, ibuprofen, garlic, vitamin E) 24 hours prior to the treatment.

Avoid facials such as chemical peels & microdermabrasion etc. for at least 2 weeks prior & 2 weeks after the treatment.

Avoid the sun / solarium for at least 1 week prior to the treatment.

Do not go in the sun / solarium for the first 4 weeks after the treatment. After healing, always protect the eyebrows with SPF50.

Keep the eyebrows dry for the first week after the treatment. Do not apply water / lotions to the skin.

Do not use make-up on the eyebrows for the first week.

Do not touch the eyebrows for 24-hours.

There may be crusts on the eyebrows, do not pick / scratch the crusts.